Knowledge Management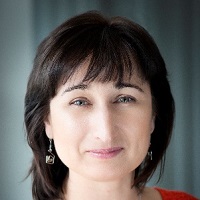 Zuzana Vovsová Senior Manager, Knowledge Management
"Knowledge is at the heart of our business.
We are a knowledge-based organisation. To be able to provide premium services to our clients, we work hard on developing and sharing our knowledge.
Knowledge is at the heart of our business and embedded in everything we do.
The sharing of knowledge is crucial to us; hence we manage it not only within the offices of KPMG Česká republika, but also centrally for all member firms of KPMG's global network through knowledge management processes.
The main knowledge management task of is to deliver to our colleagues the right information at the right time and within the right context, so as to enable them to provide our clients with quality and timely services."
Our knowledge management principles:
Share your knowledge.
Be aware what you can and cannot share.
Keep the knowledge you share up-to-date and relevant.
Make it easy for others to find you and any non-documentable knowledge you may have.
Keep your personal data in the firm's profiles updated.
Do not detain your knowledge in closed communities or systems.
Use uniform systems and applications for knowledge sharing.
The knowledge-sharing strategy has been built on three pillars – contents, the interconnectedness of people and a culture of sharing. At the same time, it is supported by organisational structure, technologies and change management.

We share content
We make internal know-how sources (methodologies, policies, templates) as well as external information sources available to our colleagues (e.g. information on companies, interconnectedness of companies by assets, industrial analyses, news releases).

We interconnect our employees
We interconnect our employees and accelerate the sharing of information through instruments such as KPMG's intranet called (Portal) or internal social network (the Hub).

We make use of technologies
We take advantage of all global knowledge sharing tools throughout KPMG. At the same time, we look for other ways to effectively share information when central tools are not enough. Here, it is crucial to watch out for possible system or data duplicities.

The culture of sharing
We have an organisational structure in place and assigned roles and responsibilities that support knowledge sharing.
We want our colleagues to be able to confidently and comfortably ask for advice and information that they themselves might not have. We teach our employees that they lose nothing if they share their knowledge, but that instead all will gain and the firm will move forward faster.
We support peer-centred learning. Our Knowledge Café offers a platform for informal discussions of topics that unite us across the firm. The Knowledge Café offers presentations on noted topics, exchanges of knowledge and lively discussions.